Trampoline Fitness Classes
Bravoz Once Again is Ready to Bring the Best in Fitness That's Also Fun!
Trampoline Fitness classes are offered on a walk-in basis.
Please arrive 10-15 minutes before class for check-in.
Pricing:
$12.00 per class
$60 for 6 class punch card
Trampoline classes require Bravoz jump socks.
Socks are available for purchase for $3.00 and are reusable on future visits.
Fitness Classes require closed-toe athletic shoes and/or Bravoz jump socks.
Our classes will utilize the facility majority at the trampolines attractions and may utilize the ninja warrior course.
Kids Fitness (50 Mins.)

High-Intensity Interval Training.
Dynamic Warm-Up / Stretching.
Vaulting / Obstacle Management.
Ninja Warrior Course Training.
Building Tumbling Skills.
Combination Skills.
Full-Body Workout.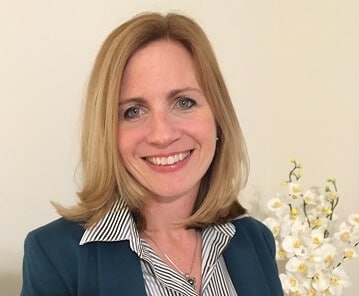 Jill has been jumping since she can remember, whether it be jumping rope, jumping hurdles on the track team, or jumping on any trampoline she can get her feet on. She is a certified Pilates instructor and incorporates standing balance exercises into trampoline fitness for a hybrid trampoline experience that targets the core and supports cardiovascular health. She is also an experienced school teacher who has taught middle school, high school, and college classes.  Over the years of jumping, Jill has created unique jumping exercises to make the trampoline even more fun! These moves consist of tic-tac-toe, the touchdown, the flagpole, and many more unique exercises. Join Jill in jumping for joy on Wednesdays with a tween class at 5:00 PM and adult classes at 6:30 PM on selected dates listed below!
Classes are open to children & adults! See the adult's fitness tab for more details.
Fitness Classes (45 Mins.)
High-Intensity Interval Training (For all levels).
Burn 1,000+ calories an hour!
Low impact- great for those with joint problems.
Work Your Core to strengthen the abdomen and back.
Dynamic Warm-Up / Stretching.
Basic Skills (Knees, Seat, Stomach, Back).
Improve Posture/Stability.
Enjoy Your Workout.
Build Muscle to Burn Fat at Rest.
Workout Tailored to Your Level of Readiness.
*COMING SOON*
Classes will be every Wednesday on the following day's: 
Starting at 5:00 pm
Check-in starts at 4:45 pm
November 
Wednesday 3rd
Wednesday 10th
Wednesday 17th
December
Wednesday 1st
Wednesday 8th
Wednesday 15th
WINTER BREAK
February
Wednesday 2nd
Wednesday 9th
Wednesday 11th
Wednesday 23rd
March
Wednesday 2nd
Wednesday 9th
Spring Break
Wednesday 23rd
Wednesday 30th
May
Wednesday 4th
Wednesday 11th
Wednesday 18th
Wednesday 25th
June – July
Summer Break
August
Wednesday 24th
Wednesday 31st
September 
Wednesday 7th
Wednesday 14th
Wednesday 21st
Wednesday 28th